Why AI will never replace people in recruitment!
"That's it, I've had enough, I need a new job!"
Picture the scene…..
Awful work experiences through the pandemic.
More work, less pay, less interaction with management.
Less collaboration more isolation.
No job satisfaction anymore.
Uncertainty or broken promises on hybrid working/ WFH.
"That's it, I've had enough, I need a new job!"
So you start to Google jobs in your sector. You start to Google recruitment agencies.
Here we start to encounter the wonderful world of artificial intelligence (AI).
Your googling will rely on AI, keyword search bots and all sorts of techy stuff way over my head, to bring into your browser certain roles, opportunities and companies. More or less, these algorithms are OK. The bots and AI work well. From squillions of possible results, you have your very own shortlist of job opportunities and companies, maybe recruitment agencies to call. Targeted by your smartphone and courtesy of Google to your location, and your own very personal preferences.
Then the fun starts.
Depending if you are applying direct to a small company or large corporate, or to a smaller recruitment agency or one of the huge national ones (you know who I mean!) will dictate what occurs about now – i.e. a big fork in your recruitment experience looking for a new job.
1. The SME local job advert.
There may be a telephone number.
There may be an email.
You get in touch. Probably leaving a voicemail or pinging off a hopeful email.
You then wait.
Now, depending on the business, you may get a response really fast.
Otherwise, you may end up waiting.
And waiting.
And waiting.
2. The big corporate client.
Often adverts whether on job boards or on social media will look great. Impressive graphics, Marketing mastery of the highest order.
Sadly all the graphic wizardry doesn't make up for the details.
A "competitive" salary is not the same as a defined quoted salary range with benefits on a job advert.
This my friends, is the crux of the corporate recruiter's problem when trying to recruit directly into their business. By definition, a massive company with an 'audience' of thousands of employees, will not want to bandy around what a typical grade x earns in management accounts or HR or IT, to existing current staff in said departments doing similar or the same grade of job.
So, the words on these glossy, lovely adverts will sound great, but one of the most important things will usually be missing.
Salary.
No ones fault.
But the outcome means that the reader of said advert, the job seeker/ candidate gazing at their smartphone, can easily ignore the advert.
The candidate may decide not to apply.
They might not think they are suitable from
the tone of the advert, when actually they could be the perfect applicant for the job!
Then again, they could apply, expecting the salary to mirror their expectations.
But it doesn't.
Now let us flip, as if by magic, to the poor, hardworking internal recruitment team for the corporate client.
These internal recruitment specialists are often highly trained, often with deeply successful previous careers in recruitment.
They are great, talented individuals who often source candidates for many more general roles successfully. 👏
However, their faces fall when they look to their bulging inboxes after job campaigns for niche finance or IT or other roles, filled with CVs from those too senior, or too junior applying.
Those many souls who have applied 'cos the business looks amazing' but who are not equipped to do the job actually being advertised. 
They trawl through the responses.
Without success.
Then what happens to their confidential role in Finance/ IT/ Marketing or other department?
They go to their preferred supplier list. This will probably have one or two 'national' agencies on there. Possibly, one or two local specialists.
They may have a dedicated 'go to' person, or Independent local recruitment agency who they know and trust to headhunt for their specific opportunity.
A business who will have the inside knowledge of them as a client, and who will be able to provide honest feedback on the likelihood of finding that unicorn candidate.
And the most important thing in today's record busy job market to a client?
That trusted recruitment partner will be a proven employer brand ambassador for the corporate business, able to showcase that company, to a candidate who may or may not be looking on the job boards or
registered with other recruitment agencies.
Alternatively, that trusted recruitment business will be able to highlight possibly unknown benefits to the candidate that sets their job opportunity above other roles they are interviewing for.
Back to our job seeker…..
They may get a courtesy email, 'Thanks but no thanks for your job application'. 😪
Or.
They may hear nothing. 😪😪
Or,
'Yes can we arrange an interview!' 😃
But after an online or face to face meeting, their lack of suitability becomes all too apparent.
Whether in terms of the salary, actual hours, or experience required.
Let's not even get started on things like 'team fit' or 'interpersonal skills' for the specific team. 🤔
3. Our hopeful job seeker, on their smartphone applies to one of the national agencies for a Job advert.
Now our little AI friends really kick into gear at this point. If our job seeker doesn't have the right key words on their CV, or application email, 'uh oh, AI says no'.
Our job seeker may get an autogenerated email saying 'no'. Or, sadly may just be ignored without even speaking to an actual human being.
A real shame, as that potential candidate's recruitment experience has been tarnished before it had a chance to begin.
Just because someone isn't right for the initial role they have spotted advertised, doesn't mean they might not be the perfect candidate for another job that very agency are recruiting for, now or in the future.
Doesn't mean that candidate might not
know someone, a friend, a peer, who may be suitable for a different role.
Liklihood of our job seeker recommending that agency to a friend?
Absolutely zero. 
4. May the '4th' way work? 😊 "Google accountancy recruitment agencies will you?"
So, our tenacious job seeker Googles, 'accountancy recruitment agency' for their area.
Up comes a shortlist, and after the paid-for adverts by the biggy national firms, will be the three or four best rated agencies according to Google, followed by the recruitment specialists with the best SEO, website gradings by Google.
No bias, oh OK a little, (😊) as my business, Astute Recruitment Ltd, are top on Google 5 star reviews AND are among the first agencies underneath if you google 'accountancy recruitment derby' or similar search words.
Astute Recruitment is the only finance Recruitment specialist to have over 140 5* Google reviews. 🌟
There are lots of recruitment agencies with higher numbers of reviews, but their overall ratings are 3 or 4 stars. Not the 100% 5 ⭐rating that Astute Recruitment Ltd has. 😀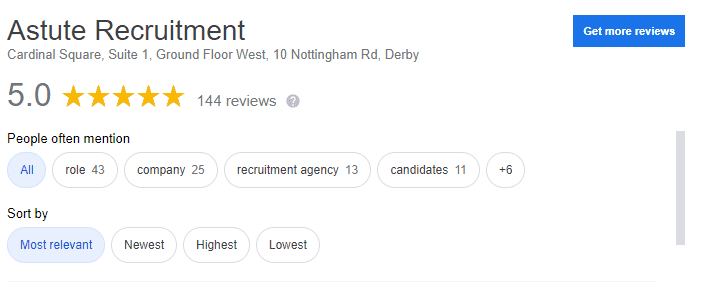 Anyway, enough about us!
A Google browser search is a great place for our job seeker to look up a really experienced, specialist recruitment team for their sector experience and location. AI is at it's finest in enabling this to happen!
The specialist recruitment agency, usually an independently owned business with 1 to 3 or 4 offices, typically has a different attitude to collaborating with our disgruntled job seeker.
The independent agency will be able to call back the candidate and, wow! Shock! Talk to the job applicant.
They will be able to have one of their experienced team spend quality time talking to the job seeker.
Talking with knowledge and understanding of their specific financial/ management accounting/ transactional accounting expertise.
You see, AI can do many things, but it won't recall a fondly remembered conversation with a rare technical accountant from 5 years ago, who might be looking again.
AI won't ask a candidate incisive interview questions specific for a niche finance or other role.
AI can't begin to understand the personality, interpersonal skills and actual human being applying for a specific job opportunity.
AI cannot pivot to work real time to appreciate emotions and formulate opinions on the way someone comes across.
AI is brilliant to whittle down searches and capture data, but the finer points of recruitment should firmly be left in human hands.
That's why AI will always be a useful tool in recruitment but will never replace talented recruitment professionals.
It's also the reason why real conversations with real people will always be at the heart
of successful recruitment processes.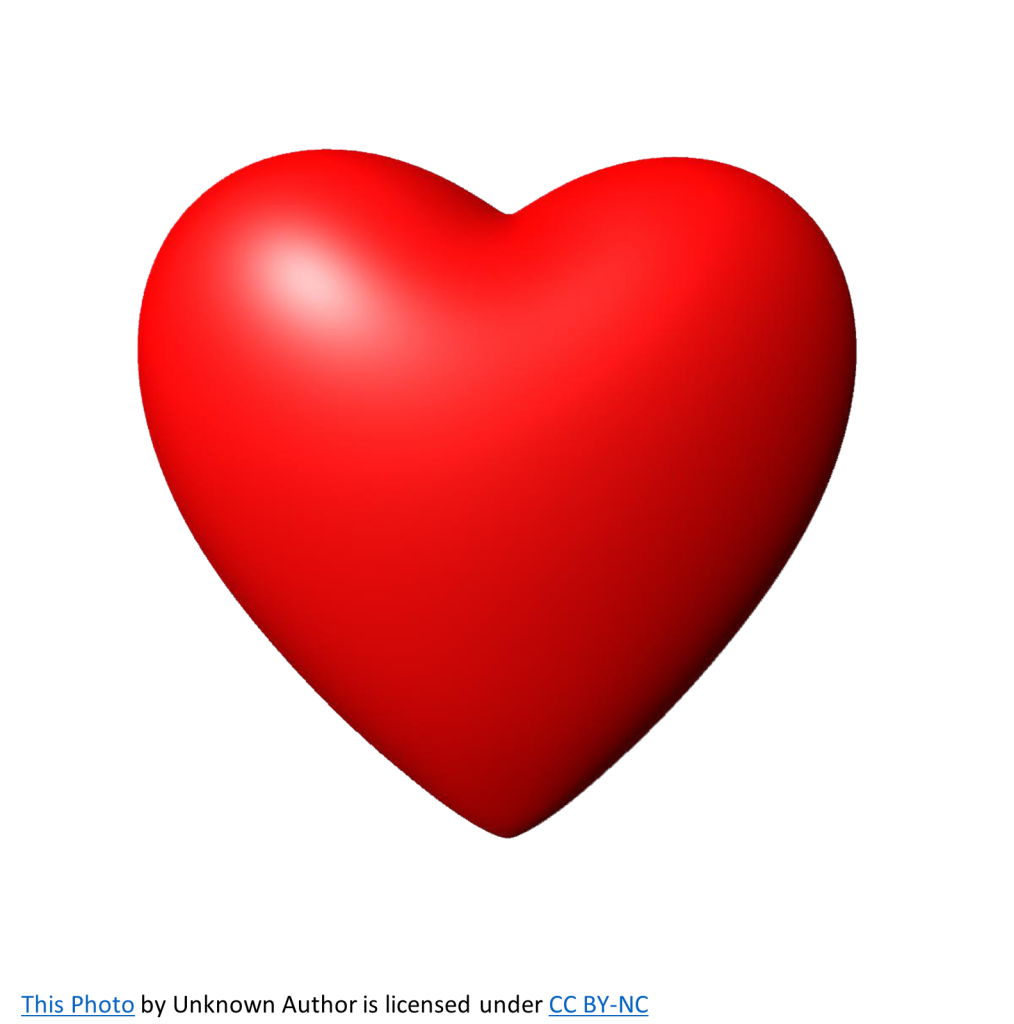 If you would like to talk to an actual person about your career in accountancy/ finance,
give my team at Astute Recruitment Ltd a call. 01332 346 100.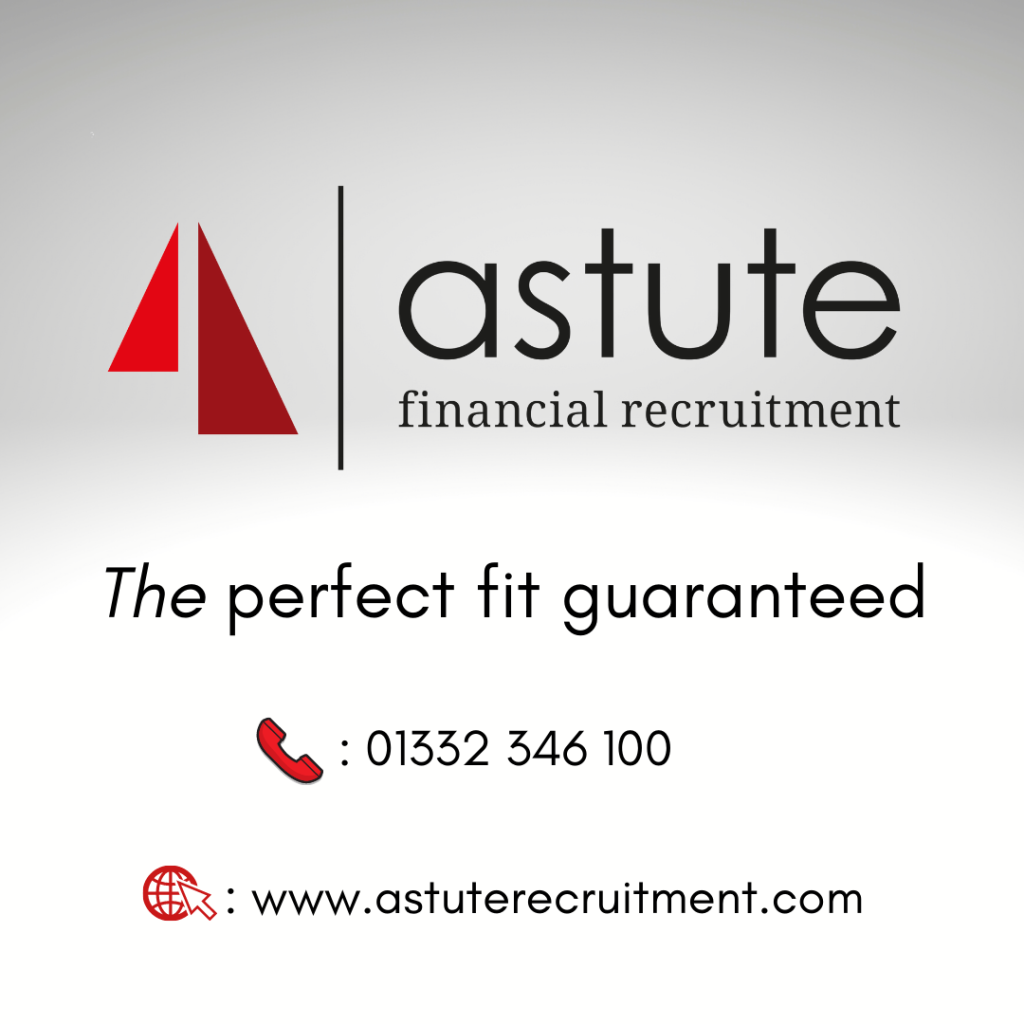 We're always here to listen, advise and guide your career in the right direction,
and make your career dreams come true.
We're also real human beings who enjoy life and laughter and are experts in placing great
finance people into great accountancy jobs! 😊