We don't just give our team the keys to success, we also help with keys to a new home!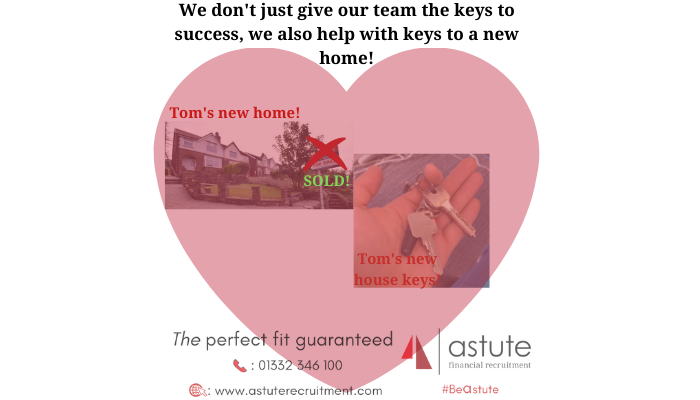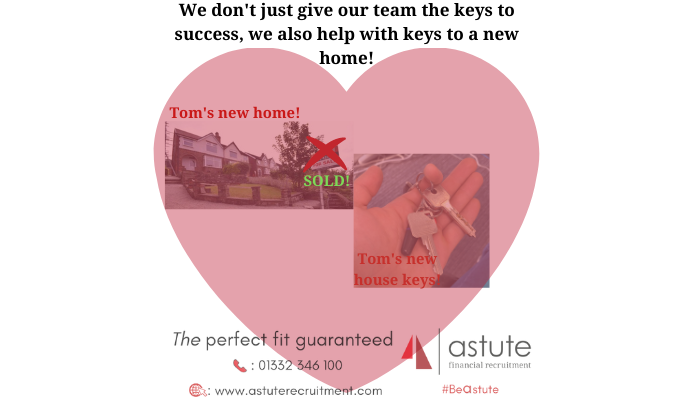 Newly promoted for the second time to Managing Consultant, Tom Norton, has finally moved into a new home. Here at Astute we always try our best to support our team in any way we can.
From our Friday pub lunch club, to our office treat box we keep topped up, we make sure we can have fun!
But all of our team have busy lives, and 'stuff' happens. From the renovations for a new kitchen (Matt Morgan) to repairing garden fences after storms (Richard Bowe). We've allowed them to WFH and have the flexibility to do what they do best – recruitment clearly) but to also enjoy their own lives and deal with that 'life stuff' that sometimes gets in the way.
Back to Tom. After numerous possible homes that fell through, finally he was able to exchange – but it was all a bit short notice.
He was a bit anxious!
His saved holiday from last year technically expired with the start of a new holiday year.
He needed a week off to move in and get all the plumbing, wiring and decorating sorted.
Then there were some internet delays and problems.
So how did our owners, Sarah and Mary, help Tom out?
They allowed him to carry over the holiday from last year.
They allowed him to take a week off at very short notice to move in – with their blessing.
The result?
Tom has just moved into his fab new home and we couldnt be happier for him.
(Plus, we're all waiting for invites to the house-warming party!)