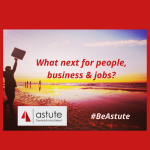 What next for people, business and jobs? Support and advice to employers and workers.
An article by Mary Maguire, MD, Astute Recruitment Ltd Everyone everywhere has been touched, affected and humbled by the unfolding events. From Miami to Mumbai, from Derby to Damascus. Politicians, scientists, and medical experts update us daily on our national progress 'beating the curve', what steps […]
View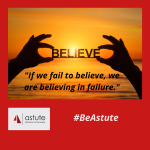 Inspiration from the front! What we need is self-belief. An inspirational article by Mary Maguire, MD.
Whilst Sarah Stevenson and I set up in '09, clearly a very difficult time, we knew we were great at what we do, confident to carry this through with just Sarah's redundancy and ultimately we believed. In ourselves and our ability to source talented accountants for local clients. We believed in our relationships. We […]
View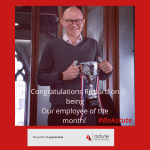 Congratulations to Richard Bowe on being our Employee of the Month!
With a successful career in recruitment spanning over 20 years, it has been great to welcome Richard into Astute's team just a few, short months ago. In that time, his warm, professional manner and Northern sense of humour have endeared him to all of our team but also to many a candidate and client. […]
View