Strategies to win exclusive breakfast event with International rugby star Neil Back, MBE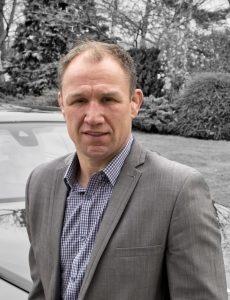 Rugby legend Neil Back will be asking Midlands businesses what they can learn from sporting success this month, during an exclusive breakfast event held and sponsored by Geldards at its Pride Park office in Derby on 29th June.
The event has been organised by specialist accountancy recruitment agency Astute Recruitment and aims to help local professionals to re-think their day-to-day approach to business.
During the breakfast event attendees will hear from Neil Back and co-director Damon Blakey of Fortius Broking as well as a representative of Geldards, who will be welcoming guests – sharing their experiences in both business and sport.
Mary Maguire, managing director of Astute Recruitment, said: "We are excited to be organising this event alongside Geldards, as it offers a great opportunity for our peers to learn more about business and sport from inspirational speakers.
"We are certain it will be an interesting morning and we hope everyone comes armed with questions for our expert speakers. We would like to thank Neil, Damon and Geldards in advance of the event – as we are delighted to have such a great panel".
Breakfast will be served to attendees from 7.30am, with speakers commencing at 8.00am and the event closing at 9.15am.