Our MD – Sarah Stevenson featured in Derbyshire Life magazine as one of Derbyshire's most influential women!
Our Managing Director, Sarah Stevenson, was delighted to be asked to feature as one of the "Leading Ladies" in the latest issue of Derbyshire Life. The popular local magazine ran a feature highlighting the leading ladies in the region highlighting how Derbyshire women mean business! In the article they turned the spotlight on some of the county's most successful businesswomen – and discover what makes them tick. The article featured several influential women in business across the Derbyshire region including Sarah!
From the article….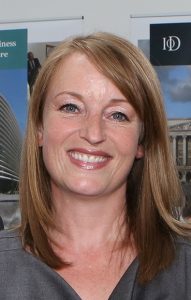 SARAH STEVENSON
Managing Director
Astute Recruitment
Sarah is one of the founders of Astute Recruitment and has built an unrivalled reputation placing candidates in this market since 1997. Recent winner of the East Midland's 'Institute of Directors' Director of the Year award and the Derbyshire Times' Entrepreneur of the Year award.
What was your first job?
"Working in a bar! I must have been destined to work with people even back then."
What is the best part of your current job?
"Getting a job offer for someone after all these years and knowing I have personally made a difference to the person. I still get a buzz when a candidate tells me they are thrilled! It is even more special when they have been looking for a while and its because my team or I have gone the extra mile for them."
Whats your best piece of business advice?
"Never give up and surround yourself with people who have different talents to you."
If you could change one thing, what would it be?
"Not to be so impatient!"
If you could go back and tell your 13 year old self something, what would it be?
"Patience is honestly a virtue!"
How do you unwind?
"Unwinding with my beautiful horses. I compete at shows in the Ridden Hunter class and whether competing or just taking them out by myself – its the closest thing to perfection and totally relaxes me after a hard day at work!"