One of our MD's is a finalist for The Business Desk.com's Leadership Awards!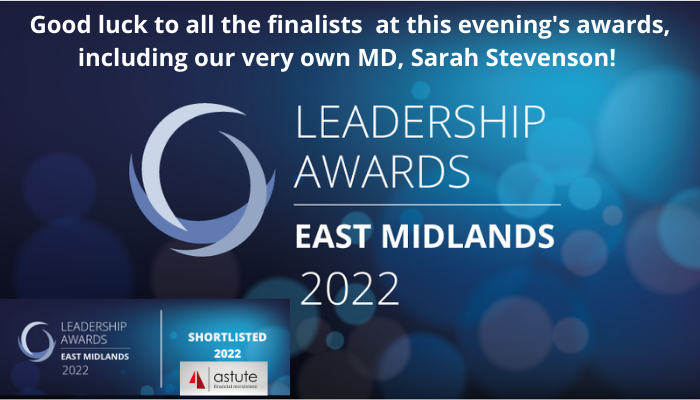 Here at Astute, we love to celebrate success, so tonight we are keeping our fingers crossed for one of our founders, and MD, Sarah Stevenson who is one of the finalists at The Business Desk.com's prestigious East Midlands Leadership Awards.
After a couple of difficult years, it is brilliant for us to have most of our team together and celebrate an evening toasting the most talented leaders in our East Midlands business community!
Our table is booked at Nottingham's Crowne Plaza.
TheBusinessDesk.com wanted to create the East Midlands Leadership Awards to celebrate the leaders in business who are role models within their organisations. The bar is set high this year with a great selection of business owners and leaders who have done so much for their organisations and teams.
The winners will show the qualities of extraordinary leadership and be able to demonstrate the positive impact this has had.
The Leadership awards offer a great opportunity to recognise and showcase the achievements and success of businesses in the region.
There are ten categories at this year's awards evening, which will see the winners acknowledged in front of the cream of the East Midlands business community.
The judging panel for this year's awards was: Amanda Fletcher of the Nottinghamshire Golf and Country Club; Reshma Sheikh of Octavian Security UK; Richard Blackmore of the CBI and Jude Weston of NG Chartered Surveyors.
TheBusinessDesk.com's Midlands editor Sam Metcalf, who chaired the panel, said:
"The standard of this year's entrants was higher than ever, displaying the depth and breadth of the leadership talent in the East Midlands.
"I'd like to thank our judging panel for their time and expertise and wish all the shortlisted individuals all the best for our awards evening in March."
We're all keeping our fingers crossed for Sarah, but we wish the best of luck to all the finalists this year. You have all done brilliantly to be shortlisted and all deserve to celebrate!
The Categories and Shortlists for this year's business awards are: –
Young Leader of the Year

Adam Horton, Hortons Estate Agents
Louisa Hackford-Gentle, Autistic Nottingham
Roheel Ahmed, Forsyth Barnes
Samantha Wilde, Retail Assist
Stephen Mair, Andrew Granger & Co
Transformational Leader

Adrian Buttress, PermaGroup
Alan Forsyth, Hockley Developments
Bev Wakefield, Vibrant Accountancy
Roland Kendall, Retail Assist
Sarah Stevenson, Astute Recruitment

Public and Third
Sector Leader

Amo Raju, Disability Direct
Ann Bhatti, Connect Derby
Ian Cooper, Speakers for Schools
Marysia Zipser, Art Culture Tourism
Naomi Watkins-Ligudzinska, NW Counselling Hub CIC
Mentor of the Year

Adam Rhodes, Rhodes Wealth Management
Justin Donne, Art Culture Tourism
Kirin Abbas, Paragon Law
Laura-Jane Turner, Jigsaw24
Richard Fairey, Rushton Hickman
Emerging Entrepreneur Leader

Amad Tababa, Autify Digital
Daniel Connor, DC Personnel
Luke Draper, IDT
Rob Spence, Paragon Sales Solutions
Diversity & Inclusion Leader

Amo Raju, Disability Direct
Barjis Chohan, Art Culture Tourism
Kul Mahay, Ignite Your Inner Potential
Mark Esho, Easy Internet Services
Thalej Vasishta, Paragon Law
Professional Services Leader

Amit Sonpal, Barclays Corporate Banking
Andrew Robinson, Andrew Granger & Co
Carl Hilton, BSP Consulting
David Ryley, Ryley Wealth Management
Tony Sherwin, Retail Assist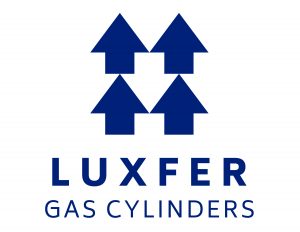 Green Leader

Becky Valentine, Spenbeck
Gary Styles, Zellar
Lance Hill, Eight Days a Week Print Solutions
Roger Whittle, Jigsaw24
Non-Executive Leader

Jade Martin, Rushton Hickman
Justin Donne, Autistic Nottingham
Rita Carta Manias, Art Culture Tourism
Company Leader
(up to 100 employees)

Adrian Buttress, PermaGroup
Alan Forsyth, Hockley Developments
Arran Bailey, ALB Group
Edward Acres, Acres Group
Lance Hill, Eight Days a Week Print Solutions
Company Leader (100+ employees)

Ian Williamson, ITP Aero UK
Rob Darby, 200 Degrees Coffee
Stewart Vandermark, Nelsons
Leader of the Year?

To be announced on the night !
We wish everyone the best of luck!