Lets help eradicate loneliness this May for Mental Health Awareness Week!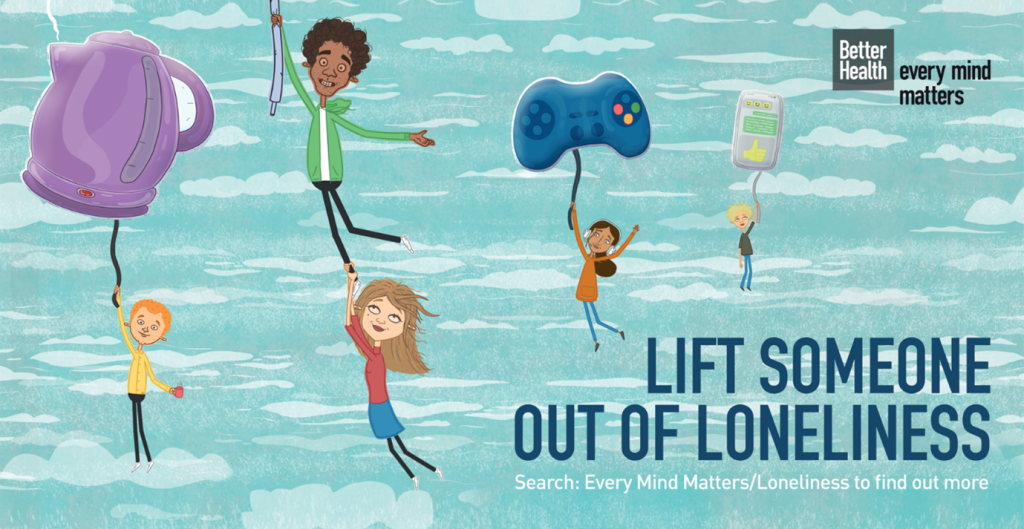 MENTAL HEALTH AWARENESS WEEK 2022
Mental Health Awareness Week is a yearly event, this year running from the 9th to 15th May focussing on improving positive mental health for everyone. It is hosted by the Mental Health Foundation.
For 2022, the theme is all around exploring the impacts of loneliness and how we can tackle this.
The Mental Health Foundation conducted recent research which discovered many people have increasingly been suffering from feelings of isolation and loneliness which has led to harmful outcomes.
The research they uncovered, showed an increasing need from people everywhere to see loneliness being addressed as a serious topic requiring urgent action.
Given the theme of loneliness, the Department for Digital, Culture, Media and Sport in partnership with the Office for Health Improvement and Disparities will continue to encourage people to 'Lift someone out of loneliness' as part of the Better Health – Every Mind Matters campaign.
The campaign will continue to point people towards the Every Mind Matters Loneliness webpage, where there is advice for ways to help yourself or others who may be feeling lonely and suggested support routes Loneliness – Every Mind Matters – NHS (www.nhs.uk)
As a call to action, this week the Mental Health Foundation are asking everyone – companies, organisations and individuals – to support their campaign and to help spread this important message across their social channels and beyond.
Campaign assets can be downloaded from the Campaign Resource Centre
You can watch a powerful short film on the following link:
https://www.nhs.uk/every-mind-matters/lifes-challenges/loneliness/
Any one of us can feel lonely. Occasional thoughts and feelings of lonliness are normal.
But when these feelings progress into deeper, long-standing thoughts of isolation and being truly alone – thats when loneliness can make a huge impact on our mental and physical wellbeing.
Above all, it is important to know that these feelings can pass, and that there are lots of ways we can help each other too.
Just 3 little words can make a HUGE difference!
Fancy a cuppa? Fancy a walk? Sometimes reaching out to each other with as little as three words can make a huge difference.
As part of the Better Health: Every Mind Matters campaign, the Department for Digital, Culture, Media and Sport are encouraging people to 'Lift Someone Out of Loneliness' by taking a simple action to help someone who may be feeling lonely. If we do this regularly, we can all help to lift each other up.
Find out how you can help to lift someone out of loneliness
So, this week, if you see someone struggling, someone who doesn't seem to be their usual self, give them a warm smile, ask how they are doing. Offer to make a drink.
Whether in the office, at home, at school or college, a random act of kindness this week could make all the difference to someone struggling with feelings of loneliness.
Here at Astute, we are working in partnership with Kate Woods of MHPP, working in partnership with the University of Derby, providing all of our team with the tools to look after each other's mental health and to spot the signs of loneliness and other feelings which can impact our wellbeing.
Kate's service is available free to all organisations and SME businesses.
You can reach out to Kate on LinkedIn and by email to k.wood3@derby.ac.uk
You can also check out our article on the 6 top tips to avoid loneliness in work HERE.
#MentalHealthAwarenessWeek #Ivebeenthere
#MHPPMAY22