Lets celebrate 'Back to school Monday!' Our 1st step back to working and living normally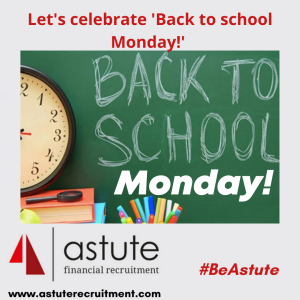 Our team includes several parents and we're sure they and all parents have been eagerly waiting for today when their children can return to school!
8th March means relief for working parents including several in our team. It's no understatement to say it's been a struggle to juggle wfh with home-schooling.
Some working parents have been lucky, with one parent doing the lion's share of home-schooling allowing the other parent to carry on working from home.
But for single-parents and for households with both parents working full-time, it has been even harder.
Let's not forget the kids too. It's been really hard for all children, not to be able to see their friends and play with them for months. For their social and educational development, this is such an important milestone!
Thank you to all the teachers too! 👏👏👏 Their hard work has meant that our children can have a safe and secure school environment they can return to.
Hopefully, it won't be too long before we can all get back to normal, but we applaud this first step back to work, school, and normal life.
So, let's all say well done to everyone for doing the best we could for our kids and each other. ❤️ 👏
An article by Mary Maguire
Managing Director
Astute | Accountancy & Finance | HR | Office Support
Suite One, Ground Floor West, Cardinal Square, 10 Nottingham Road, Derby, DE1 3QT
T: 01332 346100
M: 07717 412911
E:  mary.maguire@astuterecruitment.com
LI: https://www.linkedin.com/in/mary-maguire-astute-recruitment-ltd/