How to scale up your business for financial success.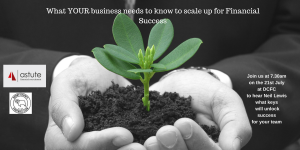 Bring your leadership team for Astute Recruitment's powerful breakfast workshop focusing on the Four priorities that you need to master to successfully grow your business.
Neale Lewis is an international coach and acknowledged expert in helping SME businesses and start-ups put in place the key strategies for growth.
Join us at 7.30am Friday 21st July 2017 at the Dave Mackay Suite, Pride Park Stadium, Pride Park, Derby, DE24 8XL. You will learn from Neale the tools to overcome the four critical issues facing every business: –
Attracting and keeping the right PEOPLE
Creation of a truly differentiated STRATEGY
Driving flawless EXECUTION
Having plenty of CASH to weather the storms
You will also learn about the key strategies you need to adopt in your business and team including: –
ALIGNMENT – How to get faster results with less effort by developing organisational clarity and accountability
ACCELERATE – How to develop a strategic advantage over your competitors and position your brand as a market leader
ADVANCE – See your company's reputation and revenues soar as employees fulfil 100% of all promises
Neale is owner and director of Neale Lewis Associates whose services are specifically designed to help growth minded entrepreneurs, companies and business professionals achieve their potential. His team recognise the challenges that come from developing a company from the 'Start Up' to 'Scale Up' phase helping to achieve clarity on the numbers right through to developing a powerful business growth strategy.
This is the fourth business breakfast event hosted by Astute Recruitment and follows on from the great successes of our first event "Strategies to win in business with Neil Back MBE".  and two subsequent breakfasts on "Emotional Intelligence for Business Success with Lisa Spencer-Arnell"
Neale Lewis ★ Scale Up Expert ★ High Growth Business Coach  ★ Leadership Trainer ★ Strategic Planning Consultant ★ Keynote Speaker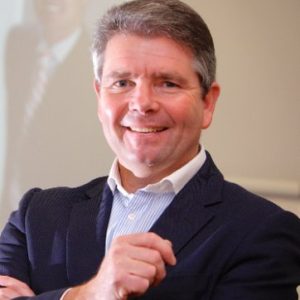 Programme:
7:30            Registration, complimentary tea / coffee and breakfast
7:45            Introduction
7:50            Neale Lewis
8:45            Opportunity for Q & A/ Networking
9:00            Close
Free car parking is available and if you have any special dietary requirements please contact Mary Maguire – mary.maguire@astuterecruitment.com
This event is strictly by invitation only. To find out more please contact the team at Astute on 01332 346 100.