Happy Fathers Day to Dads everywhere from all of us at Astute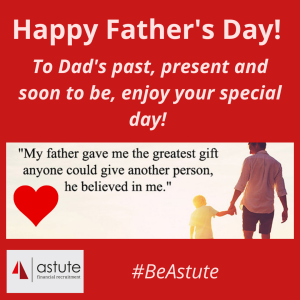 .
On Fathers Day 2020, celebrate the Dads out there. Give them a lie-in, cook them a favourite lunch, make them a card.
Whatever you do, the best presents are free.
Time spent together means so much more, now more than ever!
So have fun and make the dads in your life feel special and make some lifelong memories at the same time!