Expansion for the team at Astute
We are delighted to announce the growth of our team with four new starters having joined recently, and we enter 2023 full of excitement about what the future holds!
Its been such a busy time recently for Astute, recruiting staff and celebrating internal success, with ambitious plans seeing our overall headcount increase by nearly 50% – with growth in all areas of the business.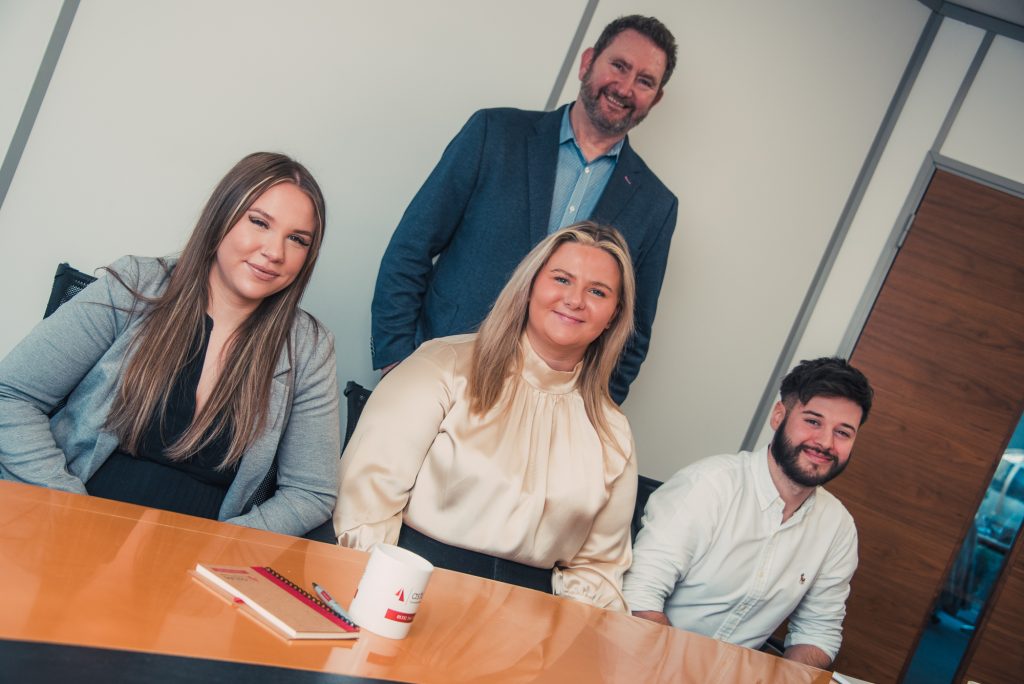 Trevor Dimmock started working with us in December and will head up our Executive Search Division – A highly committed Search & Selection process identifying top talent for organisations. Trevor has a tremendous track record in Finance & Senior Search, having worked for some of the largest names in the industry and we are very pleased to have him on board.
Ellie Eaton has joined the team to work alongside Liz Champion on the Office Support roles. This team covers all temporary and permanent non-finance roles including HR, admin and customer services.
Kristen Lightbody joins us from EMEA Recruitment, and is highly skilled in sourcing top talent. She will be connecting qualified finance professionals with permanent roles and developing new & existing client relationships within the Midlands.
We are also joined by Damian Salvatore. With several years experience in recruiting, his role here at Astute will be placing experienced finance individuals with temporary and contract roles.
Sarah Stevenson, Managing Director added "Here at Astute Recruitment, acquiring the right talent is the most important key to our growth, which is why I'm delighted to be welcoming these amazing new people to the team and look forward to supporting their development and watching them contribute to our future success."
"We have also committed to developing our own talent, which we believe will shape the future of our workforce. Jessica Starns was promoted to Senior Consultant recently, which is an amazing achievement after being with us for less than a year"
Astute had a very good year in 2022, and with our brilliant team I am eager to see what 2023 brings. We will shortly be launching a new website with updated branding, and hope to announce more new recruits shortly. Our workforce is our future, and we are very excited to see what the future holds!"