Derby is 2,630KM from Kiev, but today we're side by side with #Ukraine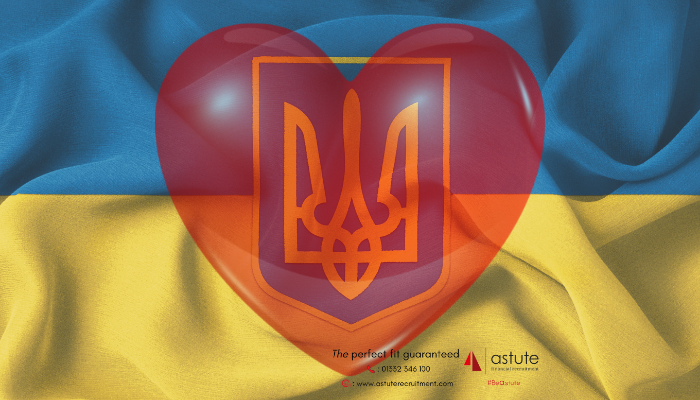 People are people, whatever their nationality. Today as we all hear the shocking news from the Ukraine, we send our thoughts and heartfelt wishes for a swift end to the fighting.
Many candidates, friends, and clients we have dealt with are Ukranian.
The East Midlands may be some 2,630KM from Kiev, a long way from our comfy offices and homes, but we are all the same. Fathers, mothers, daughters, sons, working hard to earn a living and striving for a better future.
One of our founders and owners Mary had this to say:
"One of the first finance people I placed was a lass from the Ukraine.
Wonderfully eloquent, educated, and professional. She had a great sense of humour. A beautiful smile. 😀

She loved the job and was there for years. We'd exchanged friendly emails for years, as that's what she'd become, a friend. 💖

Since then, there have been many, many warm, lovely Ukrainian people I've dealt with as candidates, clients and colleagues.


On this day of sad, shocking news that Russia is shelling the Ukraine, I just want to say that the thoughts, prayers and hopes of peace go to all the wonderful men, women, and children of the Ukraine 🇺🇦 .

Wherever they are, at work or home.
Around the world 🌎 or in the Ukraine, our prayers for peace and safety go to you all, and your loved ones. 🙏"


Here at Astute we have many, many candidates, clients and friends from the Ukraine.
Today, our thoughts and prayers are with everyone in the Ukraine and around the world affected by the events happening.
We can only hope that diplomacy is able to win the day before too many people are hurt, or sadly killed.
If you have been affected,
or simply want to
help, see below
for a link to make a donation.
Ukraine Crisis Appeal | British Red Cross