Congratulations to Sarah Stevenson winning Transformational Leader of the Year!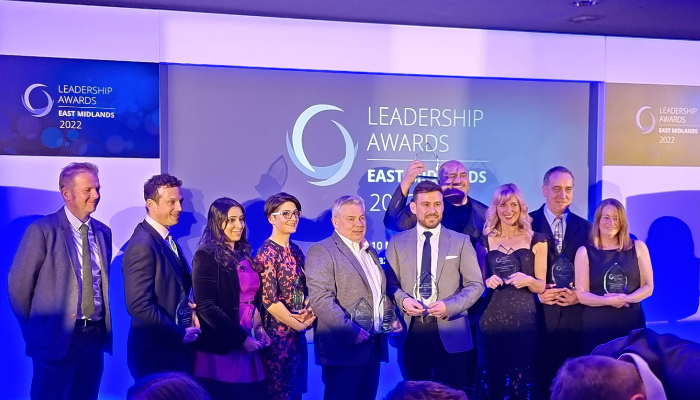 All of us were thrilled to watch Sarah go up on stage with all the other winners at TheBusinessDesk.com's East Midland's Leadership awards!
Sarah has tirelessly led her team from start up through the most difficult of times. Through every crisis, she has managed to lead from the front through grit, determination and inspiration.
Sarah has also managed to enable her team to adapt to every problem, rise to every challenge with support, help and passion.
Its fair to say that all of us, from the bottom of our hearts, could not be happier for her or think of a more deserving winner for this category.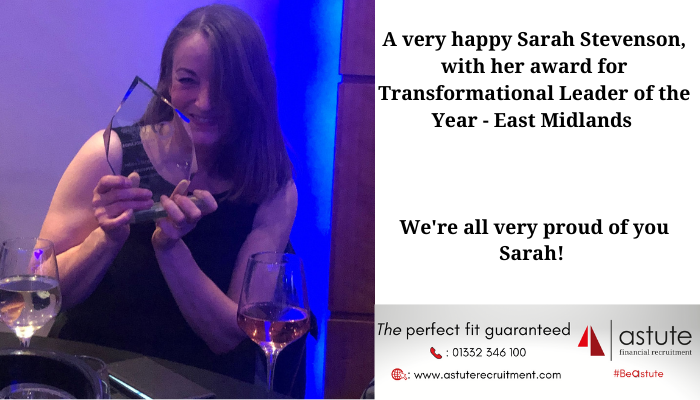 You can watch Sarah's speech after collecting her award on the link below.
https://photos.app.goo.gl/UTTqm3ZjKeWX9vTL9
A huge thumbs up also goes to Sam Metcalfe and everyone at The Business Desk.com for putting together a brilliant evening.
Thanks to the sponsors too for their support.
The biggest thanks goes
to all the winners and
finalists at the evening.
Everyone of them showed that
hard work,
inspiration and successful leadership
can achieve wonderful business success
for their staff, families,
and teams!