Brilliant Feedback and more from our successful 'Cycling for Success' Business Breakfast with Leigh Timmis – Thanks to everyone who came!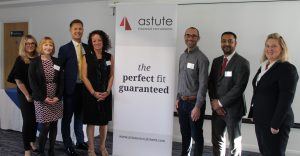 The 18th October, just 3 weeks after Leigh Timmis smashed the Guinness World Record for the fastest cycle across Europe –
16 days 10 hours 45 minutes; over eight days faster than the previous record!
All of us were delighted to have Leigh talk about how to deliver a world-class performance. His powerful presentation covered many evocative and emotional issues including mental health, team performance and a myriad of wonderful anecdotes that I know I'll take away with me.
Leigh said after the morning "I took 70 business owners and senior managers behind the scenes of my record-breaking fastest cycle across Europe, explaining how I completed the 4000-mile challenge in 16 days 10 hours 45 minutes; over eight days faster than the previous record!"
He spoke honestly and passionately about his own, personal demons that he had to overcome on the record attempt, admitting that actually 'the how I got there' was much more rewarding to him than breaking the actual record. It was refreshing to hear someone speak so honestly and so openly of their personal setbacks – and hear how they overcame them.
Poignantly with just a road team of 4 including Leigh on his journey – loneliness was a major problem. 4,000 miles with just three people for company is a long way to travel. It is even more lonely as every single one of those 4,000 miles was made by Leigh on his own on his bike. Yes, he had his support team of three – but he had to bear up to every one of those thousands of miles physically and on his own. Psychologically, to listen to Leigh and how he and his support team coped, was one of the most inspirational parts of his presentation.
Another fascinating part of the morning highlighted why we all need to embrace our "WHY?". Leigh described a tremendous technique to re-focus on goals is to bring your mind back to the "Why am I doing this?" and reminding yourself of not just the goal – but what you actually want to achieve along the way. Often people become absorbed in the process and the reason why they are attempting to do something is lost on the way.
Leigh himself said "My talk outlined the importance of setting goals that don't limit you and establishing an environment that nourishes growth before exploring the decisive factors that shaped our project. With the focus on mental health and team-work, I highlighted the importance of a communication and management strategy to drive a team towards a shared goal, and what psychological interventions we implemented to ensure that I remained focused and determined."
The audience left with anecdotes and tips about building mental resilience. They were imparted with the knowledge of how to create a positive mindset and an understanding of how Leigh was able to keep going through the most difficult challenges, and how they could apply these lessons to their personal and business goals."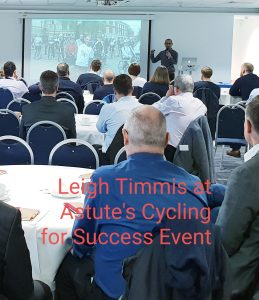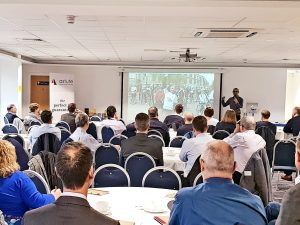 We had a brilliant audience of local professional business people from SME companies and larger firms across Derbyshire and the East Midlands. I'd like to share some of the great comments and photos from some of the people who came to watch Leigh and what they learned and took away from this inspiring morning……
Jon Ward | Senior Interim Accountant:
"I could draw similarities personally and professionally in what Leigh was saying and what I do. As an interim, you come with ideas and quite often have to 're-motivate' and 're-energise' a team already in situ, whereas he could build his own team. He was able to get everyone aiming at the same goals and understand "what's their why". I have to convince and cajole the team along to get them off their pathway and onto mine. I come in as requested as a professional interim and my "why" quite often hasn't been shared. Plus, the expectation that I'm going to move on and leave them with my replacement (who may have a different understanding of "why").
Leigh showed his passion retelling his story and the messages – his correlation to the audience for business, motivation, teams and leadership – were spot on. I've got several great takeaways out of this event and will be recommending Leigh to contacts as a speaker. An interesting, inspiring character and to do what he did by himself on a bike was exceptional!
Thanks again and for what it's worth your team were friendly and supportive. A great team you should be proud of."
Duncan Longson | Group Financial Controller:
"We very much enjoyed Leigh's presentation, I think there was something in there for everyone to take away as food for thought! Thanks again for hosting the event."
Alan Bunn FCA MBA Grad Dip CSP | Head of Finance & Business Services:
"Leigh's talk was very inspirational, and I took away a few insights; written in your handy notebook 😊"
Ian Sackree | Chief Executive
"Thank you (and from Nadia too) very much for the invite; an inspirational start to the day."
Amanda Strong | MD | Mercia Image Print
"I spent a long time speaking to Leigh and I agree he is so inspirational and even more so coming back from suffering from mental health himself.
It was a great morning.  This successful event will be remembered and create awareness of the professional Astute Recruitment name."
Iain McBride | Assistant Programme Manager
"Thank you ever so much for hosting the business breakfast. Leigh is an inspirational figure – with many stories to tell – and I am sure that he will engage and captivate everyone that he talks to – his journey through the last 12 months is one of sheer drive and determination and I will take away may things to try to change aspects of myself too.
Thank you also for the card draw, never been drawn out for anything other than a networking speech – so very surprised and overwhelmed!"
Lisa Richards | Partner | Dains
"Thanks, I thought it was a really great event, he was a great speaker with a really interesting story, thanks for the invite."
Joe Butler | Head Of Accounts
"It was really interesting. Leigh's drive is very contagious"
Feedback posted on social media: –
"An amazing presentation this morning from @leightimmis 'Don't be limited by your goals"
"I had a fantastic morning hearing all about @leightimmis #worldrecordbreaking ride across Europe."
"An inspirational and engaging speaker and some great lessons learned"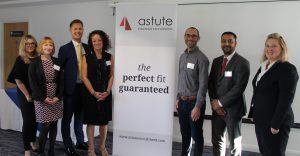 Leigh Timmis is available for motivational talks, after dinner speeches, keynote speaking engagements at corporate events, schools and higher education talks and workshops. To learn more and to book him for your event, visit Leigh's website here: https://www.leightimmis.com/speaking-engagements/
Find out what's next and keep up to date with Leigh's latest challenges on his Website, Facebook, Twitter, Instagram and LinkedIn
As MDs of Astute Recruitment Ltd – Sarah Stevenson and I were delighted to put this event on for local business professionals and will go on to host more events in the New Year.
Keep an eye on our Events Page
www.astuterecruitment.com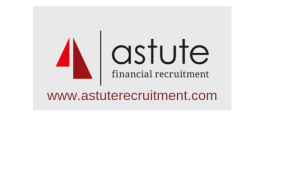 Article by Mary Maguire
MD – Astute Recruitment Ltd