Astute wins another award!!!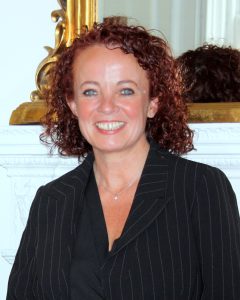 Derby-based business Astute Recruitment has been named 'Best in Accountancy and Finance Recruitment 2017' at Acquisition International (AI) Magazine's 2017 Global Excellence Awards.
Corporate finance publications AT Magazine holds its Global Excellence Awards every year to recognise firms that demonstrate ongoing outstanding performance and lead the way across the entire corporation finance sector.
Mary Maguire, MD of Astute Recruitment, said: "We are absolutely thrilled to receive this prestigious award."
"At Astute Recruitment we're passionate about supporting local business by matching them with the right people and we've worked hard to establish a reputation as experts in this field. We already pride ourselves on being the 'go to' financial recruitment agency in the East Midlands but it is an honour to be recognised on a much wider scale."
Elliot Ashbourne from AI Magazine said: "These awards showcase businesses that routinely go above and beyond in terms of what they offer their clients, while at the same time pushing the boundaries of what has previously been though possible for firms in their industry."
"Winners are chosen through a rigorous and in-depth selection process from our in-house award specialists. The team left no stone unturned to ensure that every winner was selected based on proven performance over the past 12 months."