Astute in life, Astute in Business!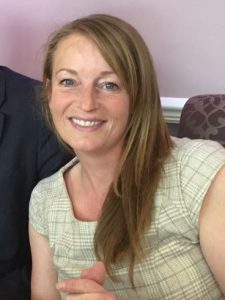 Sarah Stevenson, joint Managing Director at award-winning Astute Recruitment, launched the business in 2009 with business partner Mary Maguire offering recruitment advice to SME businesses across Derbyshire and Nottinghamshire. The Derby based firm has grown to become the go to specialist for growing companies across the East Midlands region with a team of ten including three new consultants in the last 3 months. Here, Sarah explains about the company's incredible growth and hopes for the future.
Q) WHATS THE HISTORY OF ASTUTE RECRUITMENT?
A) I started Astute Recruitment when I was made redundant in September 2009. I saw a gap in the market and believed that SME businesses were getting a substandard customer experience. It was my aim to deliver a more value-added, partnership approach using over 25 years' experience as a recruitment professional. Since then we have grown our team to 10, won numerous business awards and managed to create a truly unique brand in a competitive sector.
Q) WHAT HAVE BEEN THE FIRM'S BIGGEST ACHIEVEMENTS?
A) It's a difficult thing to measure but I feel our biggest achievement to date is our market reputation; the positive feedback we get from our clients and candidates is fantastic. Another highlight would be last year when Astute was awarded Business of the Year across the East Midlands by the ICAEW. This was amazing for such a small business to have made such a big impact. To be recognised by the Department of Trade and Industry, and other business peers away from the recruitment industry was amazing. To have my company judged as winner above more established and international East Midlands firms was wonderful for Mary and I, but also as an acknowledgement for our brilliant team!
Q) WHAT ARE THE MOST CHALLENGING ISSUES FACING SME BUSINESSES?
A) Competition is high for SME businesses across a range of sectors. However, if you look behind the scenes – we have several clients where the company is having to put in highly competitive tender prices to win larger contracts, resulting in smaller profit margins. Additionally, there are several SME businesses who are also suffering from significant, large-scale late payments from their suppliers which in turn means delays in them squaring off their debtors! So in my mind, 2 key issues:
Far too many contracts are being awarded dependent on price rather than quality or proven expertise and experience. Secondly, a big issue is companies particularly the larger firms and corporates, who need to start honouring their debts and pay SME businesses on time per payment terms agreed!
Firms within construction/ engineering are sometimes not making enough profit to re-invest in their own infrastructure – for example – recruitment. As a result wages have not risen as much as they perhaps should have done with companies looking for the same "mid-level" qualified accountant as they don't want or cannot afford to hire more experienced workers. This is hindering sector growth and having a detrimental effect on the long-term sustainability of organisations and programme delivery on projects. The solution? Firms need to plan further ahead and start thinking longer term, ideally, planning their recruitment strategy for the next 12 months on a rolling basis. Only the other day we had a couple of business owners who have known of pending retirements or other issues recruitment wise and left it to the last minute! I'd encourage business owners to plan ahead as much as possible.
Q) HOW WOULD YOU SUM UP THE COMPANY ETHOS?
A) Service before sales. What does this mean to our clients and candidates? We are honest, transparent and want to be a trusted recruitment business partner that works hand in hand with them, while adding value to their business or career. Ultimately, I would rather have a great reputation for excellent customer service than make a few extra sales implementing some of the negative working practices displayed by some recruitment agencies and which work to give our industry a bad reputation.
Q) HAS THE BREXIT VOTE IMPACTED RECRUITMENT?
A) To be honest – we have never been so busy! Generally, our clients' attitude towards Brexit in the East Midlands remains very positive with companies happy to go ahead and recruit when and where they need to and at all levels. Manufacturing, Engineering, IT and Pharma sectors seem to be particularly strong.
Q) IS ENOUGH BEING DONE TO TACKLE SKILLS SHORTAGES IN THE ACCOUNTANCY SECTOR?
A) Increasingly firms are realising that they need to invest in recruitment if the skills shortages are to be breached. Flexibility is key, companies need to consider a broader range of skills sets and level of experience, putting more trust and confidence in their recruitment processes and recruitment partners. This is why we came up with our unique Triple Point Guarantee (TPG) to give confidence to employers who take their recruitment process seriously and want a recruitment firm they can have total faith in to deliver a solution. Firms also need to reward and develop their existing staff, otherwise there is a good chance they could be head-hunted and forever lose their financial investment in that employee's training, knowledge and development to a competitor.
Q) WHERE DO YOU SEE THE FIRM IN FIVE YEARS?
A) The company of choice in The East Midlands within our sector with around 30 staff across our two offices in Derby and Nottingham.
Q) WHAT MAKES YOU DIFFERENT FROM OTHER RECRUITMENT FIRMS?
A) Our Triple Point Guarantee! It is unique within the entire recruitment sector. Provided we can have a face to face meeting with our client, work exclusively, agree timelines (and a few other details), if we then fail to secure an offer for the right candidate we will pay our client £500. No other agency gives that commitment to their clients and genuinely provides confidence to non-agency business owners distrustful of recruitment firms.
For our clients we are truly consultative, honest and deliver long-term results. For my current team and future colleagues, we offer unrivalled flexible benefits and initiatives to reward our team's efforts. Having promoted several staff from trainees to become fully fledged recruitment consultants and in one case promoting one of our team four times to senior managing consultant, we can genuinely say we have great career prospects and development opportunities for the right people.