Astute Decisions
Mary Maguire, co-director at Astute Recruitment gives an insight into the business for issue 159 in November 2015's Global Recruiter Magazine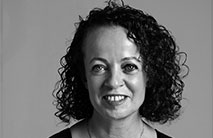 Being made redundant is challenging, and it was certainly a shock in the height of the recession back in 2009. Yet it opened doors for Sarah Stevenson (my business partner) and myself, allowing us to set up our own unique accountancy recruitment business – Astute Recruitment Ltd.
What gave us the confidence to do what many in our situation don't, is the fact that we knew we had a great business that was in demand, a great reputation for delivering solutions to SME business owners and a bank of clients and candidates we knew would continue to work with us. We also had a great knowledge of the local business community, both in and around Derby.
What we did not know – and this is the big risk for any budding entrepreneur – is whether the business was there, particularly when you consider that as a start up – you sink or swim on your cash flow, as you do not have the umbrella of an employer to fall back on. Instead, everything from establishing a company name to setting up computers, IT, accountancy and everything else, was down to Sarah and I.
Together we decided to take the leap and go for it, as if we didn't set up Astute after redundancy, we never would have. Although it has been a challenge, we have never looked back since.
So at the end of October 2009 we launched Astute Recruitment Ltd from our office in Derby, where we still operate in today. The first senior appointment was an FD role for a local growing SME business in need of someone to work with its owners, to develop the business through a period of growth and re-structure. I appointed a candidate for them and after this initial success, Astute Recruitment gained a platform to work with many other businesses. My business partner secured numerous roles from her clients at this time too, and both of us managed to secure new clients.
Growing headcount
After an initial period of it just being Sarah and I, we went on to appoint two staff in 2010 – both of our new hires were highly experienced consultants who we had worked with in the past. From that growth, we were able to take on more staff – most of them trainees who we have been able to train, develop and promote internally. It was an exciting time for us and our small team, as we were able to dedicate ourselves to a recruitment ethos we believed in, for a sector we knew well: accountancy.
Currently we work across Derbyshire, Nottinghamshire, Staffordshire and North West Leicestershire. Our head office is in Derby and I have just opened an additional office in Nottingham. The Nottingham team works to support SME business owners looking for talented accountancy individuals – from ledger clerks through to qualified finance professionals, including financial controllers and finance directors.
It has been an exciting step for us to open a new office in Nottingham, as we had already been working to provide local businesses with a tailored approach to recruitment in the city, before officially opening the second office. Recently we have experienced an increased demand for our services in Nottingham and the entire East Midlands, so our second office reflects a mounting demand for skilled accountancy professionals in the area. We are experts in our field and this expansion has already helped us to significantly expand our client base – particularly amongst SMEs, who are in need of our support.
Both Sarah and I have worked in the recruitment industry for many years, with each of us having more than 18 years' experience working with clients and candidates. However, 18 months ago with our turnover approaching £1 million, we realised we could either carry on as we are, or embark on securing some quality advice from a mentor to take us outside our comfort zone, and see what we and our business could achieve. We went on to appoint a non-executive director who has been instrumental in establishing a more strategic plan in terms of marketing, staffing and business planning.
Good support
Receiving mentoring has been key for us, as like many small business owners after surviving and growing they reach a point where they need some help and advice as to how to take the next step. Its often very hard as a business owner to take a step back and appraise your company's success in terms of its wider market. Our non-executive director, Simon Gray – has encouraged us to promote and educate the wider business community about our story and the great services we can offer.
Astute has been shortlisted for a number of awards, including Sarah being awarded SME Business Director of the Year in the Small Business category at the Institute of Directors (IoD) East Midlands Director of the Year Awards 2015. During 2015, we were also shortlisted in the East Midlands Chamber (EMC) business awards in the Small Business of the Year category, alongside being shortlisted in the competitive SME Business of the Year category, at the Midlands Forward Ladies Women in Business Awards.
Sarah and I both agree that the core of our recruitment process is about the client, not us. Our firm view is that our candidates and the businesses we both work with are equally important. This is reflected in the growing amount of business referred to us through word of mouth, arguably the most powerful proof of any businesses ability.
Repeat success
We work hard to build a bespoke and personal approach for all of our clients, and this has proved to be the secret to our success. More than 90 per cent of our clients come back to us at least once to recruit for them again. This is something we are very proud of, and it reflects our core value of being honest with our clients. They know we will not put inappropriate candidates in front of them or waste their time with unnecessary interviews or processes. Equally, our clients appreciate that we take the time to genuinely understand their business needs and we have the confidence to identify the best person for their business and the senior management team. As an SME business ourselves, our team and I genuinely appreciate the critical importance in securing the right team members in a small business.
At Astute we have worked with a wide range of businesses from SME companies to corporate blue chip and global FTSE 100 businesses across the Midlands. Examples of clients we partner with include: JCB, Intercontinental Hotels, CEVA Logistics, DHL and many more. Equally 90 per cent of our core business is spread amongst growing and established SME businesses. For many of these smaller companies and organisations they only need to recruit once every three to five years and when they do they return to us.
Our rapid growth over the past six years is a true testament to our team's hard work but also the ability of Sarah and I to recognise as business owners when we have needed guidance and to be willing to step outside our comfort zones for the benefit of our team and our business.
This article was originally published in the Global Recruiter.