Article published in East Midlands Business News "World record holding cyclists talk mental health awareness with Derbyshire businesses"
Round-the-world cyclist, Leigh Timmis spoke to Derbyshire professionals about the importance of mental health at an Astute Recruitment business breakfast.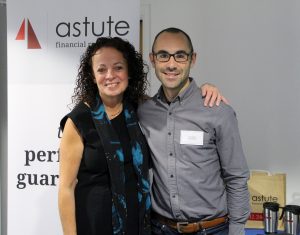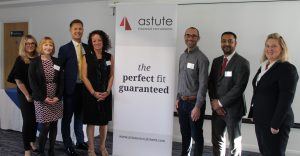 Held at the 3aaa Derby County Ground, the event saw more than 70 attendees join the Astute team (18 October) to listen to Leigh speak about his latest world record attempt, how he created a world-class performance despite a number of challenges and how crucial mental health is in achieving goals and overcoming pitfalls. Leigh also discussed the importance of having the right team around you – a key issue many SMEs face as they grow.
World record holder, Leigh Timmis said: "It's fantastic to be working with Astute to help local businesses create a world class performance whether that's locally or internationally. Mental Health is a very important topic for me, I would without a doubt not hold the world record without having focused on my mental health."
Leigh's latest adventure saw him fly to Cabo Da Roca in Portugal on the 10 September to attempt to break the Guinness World Record for cycling across Europe in the fastest time, he has beaten this by eight days. Leigh completed the challenge in 16 days, eight days less than the previous world record.
Mary Maguire, managing director of Astute said: "It's was a real honour to partner with Leigh for this event, he's such an inspirational person and a great business speaker. The audience were really engaged with Leigh's presentation, asking lots of questions and leaving great feedback about how much they enjoyed the event.
"The aim of the breakfast session was for delegates to leave in a positive, can do frame of mind, feeling confident that they can use some of Leigh's tips to bolster team spirit, harness potential and exceed expectations. This is something I'm confident the event achieved."