Are You A Doer Or A Watcher? How YOU Can Make Things Happen! By Mary Maguire
In the last 3 days I've personally witnessed the power of people to make things happen, create positive change, raise profile regionally and nationally and I'm going to share this with you.. and what made these things happen…
There are 2 types of people – WATCHERS and DOERS
WATCHERS read social media, news, current affairs often agreeing about the things they've read, heard or seen. BUT THAT'S IT.. THAT'S ALL THEY DO – OBSERVE…
DOERS will observe but then:-
Ask themselves "How can I help?"
Give their TIME
PARTICIPATE
BE the source of new ideas and share their thoughts
OFFER help then FOLLOW THROUGH and do what they say they will do
COMMITTING to ACTIONS and then DOING THEM!
My two examples from the last 3 days…
Serena Humphrey's Survive and Succeed campaign to raise over 100,000 signatures on their petition by February so April's 7.5% increase in dividend tax for business owners can be debated in parliament and a fairer solution reached
And
Nottingham Trent University's annual £10 Student Charity Challenge in collaboration with the Institute of Directors (IoD) of which I'm a member
FIRSTLY – The Dividend Tax Rise … I first heard about this 4 months ago, logged the importance but I DIDN'T DO ANYTHING.

THEN a week ago:-
I decided I wanted to help as an SME business owner of an accountancy recruitment business who would be directly affected
Attended the next event
Actively participated and Shared some ideas
Met Serena the Campaign leader
Since that event with 35 or so other business men and women, MPs have been approached, extra support from myriad business organisations have pledged to help and one star managed to gain time with Mr David Cameron himself!
An extra 500 people have signed the petition since Wednesday's breakfast meeting and the campaign itself has been re-energised.
THE DIFFERENCE? 35 people decided to DO SOMETHING – not just watch…
So are you a DOER? Do something – take that first step and find out!
To sign Serena's petition and make change possible please click on ….
https://petition.parliament.uk/petitions/106525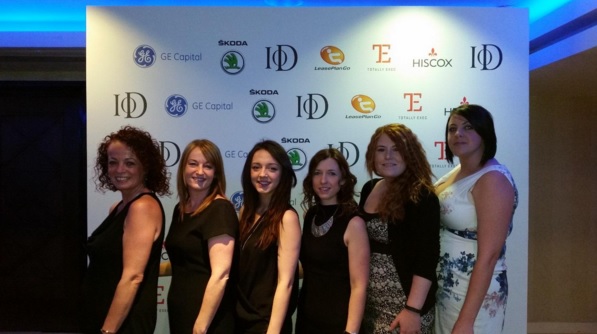 SECONDLY – the £10 Challenge… Last year I'd read about this. "That sounds great" I said to myself – then forgot about it.
THIS YEAR:-
I put myself forward as a student mentor for the challenge
Met a super bunch of students who I've gotten to care about and will continue to support
Motivated, guided and provided encouragement to my team and others
Attended the awards night
Was proud to be part of an event that raised an EXTRA £10,000 from last year's total for the John van Geest Cancer Research Centre in Nottingham.
The difference?
I changed from being a WATCHER to a DOER with 50 other Business Owners and Directors. I pushed myself from my snug, cosy comfort zone on the sofa 'watching' to actively DOING SOMETHING.
I hope this has inspired just one of you to do something. Let me know.  I have other blogs on my website www.astuterecruitment.com