Amazing Curry Evening at Nicco!
We had a fantastic social event at Nicco Restaurant and Bar in Derby's Pride Park last Thursday!
It was an incredible turn out and great chance to catch up with our friends from local businesses.
The food, drink, conversation and laughter made for a wonderful evening and the opportunity to enjoy a face to face social event 🥂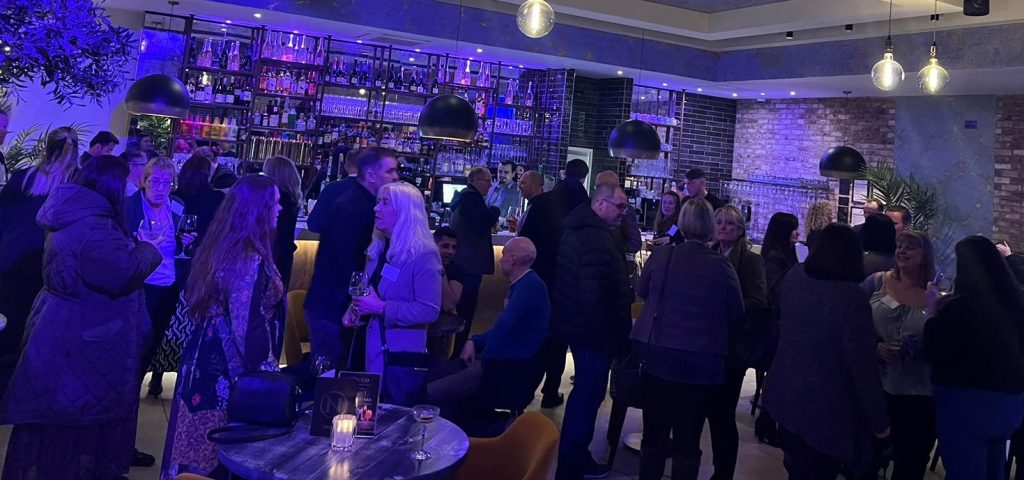 More than 60 guests attended our Curry Evening at Nicco
Nicco proved to be the perfect setting for our social evening and we would like to thank all of the staff, who made us feel so welcome and took great care of us all!
Also a huge thanks to our wonderful team at Astute and of course all of our fantastic guests! 👏
We've had some amazing feedback –
'It was a fantastic night – met some great people!'
'Thank you for a really great networking evening. Met some great new contacts in the evening. Really great to see people getting together again.'
'Great to put a face to a name – an excellent evening. I thought the venue was excellent which facilitates excellent networking opportunities. Very organized! Thanks again'
'Thoroughly enjoyed the evening, company, and curry! Great to see an agency doing something different. If I were to give any constructive feedback, next time have it on a Friday so we can stay out longer!'
'The curry & networking event held by Astute is the first networking I've ever been to. I wasn't sure what to expect but from the moment I joined in, I was greeted by some of staff at Astute who were simply warm and welcoming. Really enjoyed chatting various people about their roles over drinks and some amazing food. Even came across an ex-colleague who I hadn't seen in years. I came thinking I would be one of the first to leave due an early start the next day, but I enjoyed catching up with the entire Astute team and others attending the event so much, that I ended up being one of the last to leave, literally getting kicked out. Can't wait for the next networking event and meeting more new people, highly recommend.'
'Event was great. It was good to meet a few people and definitely a great choice on terms of the food!'
We are already in the process of organising our next social event so watch this space……..