Sarah Stevenson
Managing Director
Sarah is one of the founders of Astute Recruitment, and has built an unrivalled reputation placing candidates in this market since 1997. Recent winner of the East Midlands 'Institute of Directors' Director of the Year award and the Derbyshire Times' Entrepreneur of the Year award.
Expertise
All levels of fully qualified and qualified by experience interim and temporary recruitment across Derbyshire and Nottinghamshire.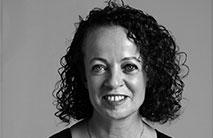 Mary Maguire
Managing Director
Mary is one of the founders of Astute Recruitment, having worked the qualified market within the East Midlands since 2003. She has an excellent network of business owners, Managing Directors and Chief Executives not only who she has placed staff to, but also given consultative advice and support.
Expertise
Qualified, qualified by experience & senior part qualified recruitment, on a temporary, permanent and contract basis across Nottingham, Derby and South Derbyshire.
Annie Adams
Senior Consultant
Since joining Astute in 2017, She has just achieved her Senior Consultant promotion! Annie joined Astute after spending 6 years in recruitment within the finance and social care sectors.  Her passion and enthusiasm to be able to work for an SME recruitment consultancy sourcing temporary workers for local companies really shines through. Working for a company that cares about placing the right people in the right company at the right time is really important to Annie.
Expertise
All Temporary, Temp to Permanent and Contract/ Interim assignments across the East Midlands including all ledger clerks, supervisors and managers, bookkeepers, assistant accountants and aspiring part qualified accountants
Rose Heppell
Commercial Consultant
Rose joined Astute in 2017 following a great introduction to recruitment for twelve months in a different recruitment sector. Her infectious sense of humour and great ability to communicate with candidates and clients at all levels has meant in a short time she has become a valuable member of the team. She has a great knack of truly understanding client's requirements for a wide range of non-finance positions.
Expertise
All non-finance office positions including supervisors and managers from administration, marketing, customer services, HR and Personal Assistants on a temporary, permanent and contract basis across Derbyshire and Nottinghamshire.
Asha Raj
Business Development Manager
Following a degree in Fashion Merchandising Management from the University of Westminster, Asha successfully pursued a career within the recruitment sector in London. Following relocation to the East Midlands, Asha now enjoys a unique opportunity to continue her own fashion hospitality consultancy business whilst working with the Astute Recruitment Team in a part-time capacity.
Expertise: 
Utilising her flair for business development, Asha has been able to establish fresh relationships and in a short time has already received some great testimonials from happy clients at Astute!
Andy Lilliman
Senior Consultant - Qualified Division
Andy joined Astute at the beginning of 2018 as a Senior Consultant working on permanent fully qualified accountancy positions across Derbyshire and Nottinghamshire. With a career spanning 11 years in recruitment across London and the East Midlands, Andy's in-depth knowledge of the local market and his ability to provide an efficient 360 degree recruitment service has complimented the existing Qualified team. Andy is able to provide confidential career advice to candidates and honest market intelligence to clients.
Expertise
Andy is able to source all levels of qualified accountants from newly-qualified management and financial accountants in C&I and Practice through to Finance Managers, Commercial Accountants, Auditors, Financial Controllers and more.
Tiarna Boler
Office Administrator
Tiarna has been with Astute since May 2016 when she joined us part-time whilst completing her photography college course.
Expertise
Office administration. Tiarna keeps abreast of all the CVs that need adding/ amending and helps out with payroll and projects. A talented photographer she is also helping us on the marketing side with our events